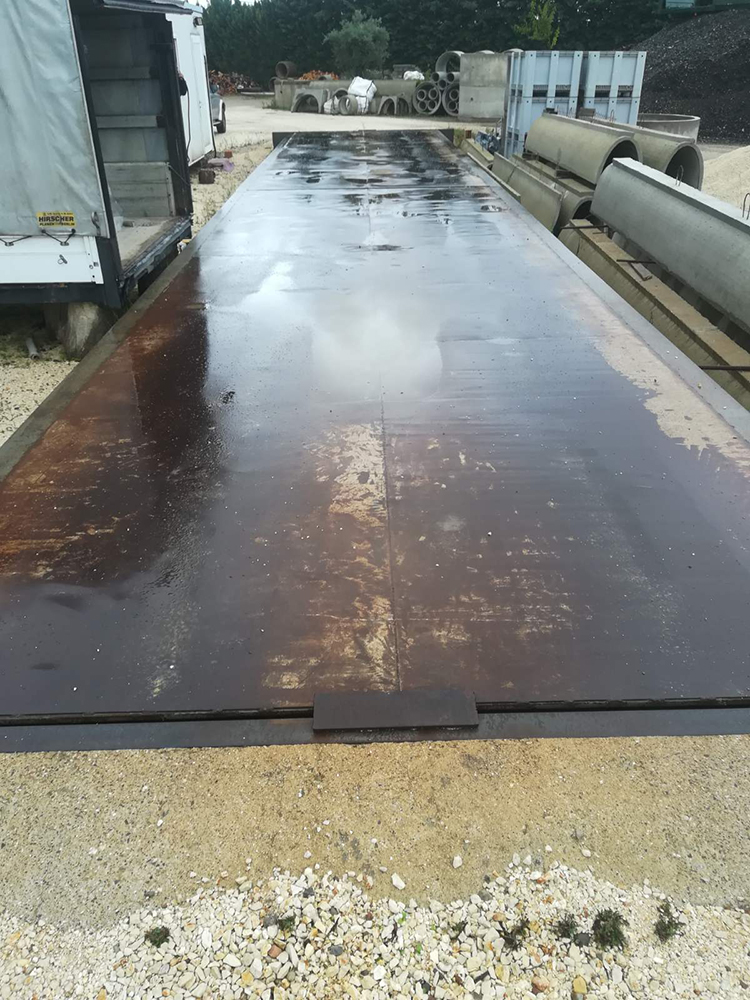 Weighing Services - Bridge
Building Materials - Mavraideis Geor. - Earthworks - Demolition - Firewood - Elias Tower
WEIGHING SERVICES BRIDGE PLASTIC LENGTH 18 METERS AND MAXIMUM WEIGHT 80 TONS


The scales used in industrial production have the characteristic that they require a large capacity, so that they can weigh large loads weighing several tons. Many times, these loads are weighed through the weighing of the vehicles that transport them, so that they do not need to be loaded and unloaded more than once. The weighing of the vehicles and the finding of the net weight of the cargo is achieved with the bridge weights which are a kind of professional scales.
Bridges are used to weigh many tons of cargo, which is loaded on a truck, train or other vehicle. They consist of a large platform, on which the vehicle climbs together with the cargo it carries, to be weighed.
The scale converts the pressure exerted on an electric weight signal and issues the balance, where the weight is reported. In the next step, the vehicle is weighed without the load, resulting in the tare weight which is the net weight of the load.